Nationwide building wrap & site hoarding professionals.
Building wraps, scaffold structures & site hoardings can be so much more than functional elements of the build process. Convert them into high impact decorative scaffold wraps & creative printed site hoardings which are powerful and effective marketing tools. Conceal, disguise or advertise your project.
Full project management, creative design, print, install, maintain & removal services.
Embrace Building Wraps are the UK's trusted & leading provider of large scale building wraps and printed site hoardings. Whether you are looking for a high-quality printed scaffold wrap, scaffold screen, scaffold mural, scaffold cover, building wrap or printed site hoarding we are sure to have the right solution for you. With decades of experience & the skill sets in place, we have your project covered. Our expert team of project managers, engineers, designers, manufacturers and installers will be able to deliver a high quality, durable installation to meet your specific needs.
Deliver real business benefits during works
Change the appearance of your development from a busy working building site to a stunning, visual treat for the eyes which will get passers-by talking for all the right reasons. You may choose to discretely conceal the works in a solid colour scaffold wrap, replicate the overall appearance of the building whilst disguising the scaffolding with a trompe l'oeil illusion in art, CGI render or scaled photographic design. Full colour large format digital print is used to trick the eye into perceiving the detail as a three-dimensional object. Or promote key brand and marketing messages as an advertising hoarding to the passing pedestrian & vehicular audience.
Leave everything to us
With any Embrace project, you can relax as we appoint a dedicated project manager who will oversee & coordinate all stages of the process for you. They will keep you fully up-to-date as and when you want and act as your single, fully informed point of contact.
We are with you every step of the way, from the initial site survey to completion and removal. They will generate the necessary risk assessments & method statements, detail production specifications, arrange all site access & required permissions and manage all work schedules leading up to the installation. Of course, your project manager will arrange the print and delivery of media to site, installation, install certificates and final sign off with you.
Simply, there is no need to worry – we have got all bases covered for you.
Experience matters
With decades of operational experience on high profile, ground breaking & complex projects, we are mindful each project is different. From the first enquiry, our team of professionals will identify potential issues using our comprehensive operational check-list of over 40 questions. From this, we know what may come up or may not have been considered.
Stick with the best
We deliver a seamless one-stop solution. Our unrivalled experience as building wrap printers and one of the leading advertising hoarding companies in the UK, underlines why we are the go to organization for delivering projects of any scale on time and on budget.
Don't worry, the costs are under control
We offer a full range of installation options at fair, well-managed prices. There is nothing worse than commencing any project and then seeing unexpected costs start to creep in. Rest assured that is never going to happen with Embrace. We will always provide a full detailed quote once we have completed the site survey for the design work, printing and the managed installation of your scaffold banner. We guarantee that this will be the final price that you will pay, unless you need to change the scope of works. That's it, no nasty surprises.
Corporate responsibility & sustainability
We always put corporate responsibility and sustainability at the heart of every scaffold wrap & site hoarding project we manage. Our removal service ensures the environmentally responsible disposal & recycling of all the PVC we use. Ask your project manager about our Banner Karma initiative & from this year onwards we will be donating funds to coolearth.org the non-profit organisation that works alongside rainforest communities to halt deforestation & its impact on climate change.
In summary
Embrace offers outstanding service, quality materials and a full range of installation options at fair, well-managed prices. With us, the total price we quote following the site survey for design, print and installation of your scaffold advertising banners or hoarding graphics will be the price you pay.
Embrace Building Wraps, we have your project covered. Contact us today on 0845 258 5558.
Peter Jones & Partners
admin
2021-07-11T11:17:33+00:00
The Sandhurst Block
admin
2021-07-22T06:07:03+00:00
22 Ropemaker, London
admin
2021-06-15T07:57:30+00:00
Our Clients Say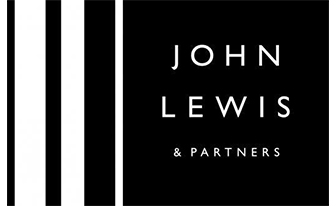 "It looks absolutely outstanding. It has caused much chatter internally on our social networks and all of it very positive and complementary. I would like to thank the Embrace team for such a quick turnaround and smooth installation process.  I almost don't want to take it down again!"

"I was already aware of Embrace's reputation as the leader in the building wrap and printed scaffolding banner sector. What I did not realize before undertaking this complex and ground-breaking project was the world-class service that the Embrace team offers. It is quite remarkable that they were able to make history with this project without causing any headaches whatsoever for Erith or any of the other stakeholders involved in the project."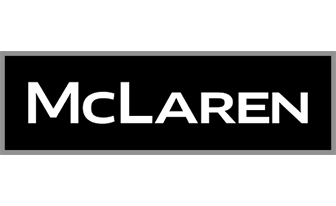 "The project at One Sloane Gardens is a particularly exciting one for us. It's such a high profile and prestigious location, and the Edwardian building is of course stunning. When we appointed Embrace we thought it would be a challenging brief, not only because of the complex curved shaped of the building but also due to the number of high profile stakeholders involved. I found that Embrace were user friendly to work with and very pro-active in dealing with last minute client changes. Quality of work was to a high standard and delivered on time with a minimum of fuss. I wouldn't hesitate to recommend their expert services. I will definitely seek to work with them again given the massive impact of their work and the positive impression of One Sloane Gardens generated by the building wrap whilst the works are underway."
Latest News
See Embrace Building Wraps in the news where some of the creative solutions we discovered for our clients are revealed
Embrace complete building wrap installation at the UK Bullring store This week saw the installation of the final section of colourful printed scaffold banner covering the temporary scaffolding at the iconic Selfridges department store
Giant building wrap installed at the Sandhurst Block in Whitehill & Bordon Embrace Building Wraps have now concluded the installation of what is thought to be the UK's biggest outdoor art installation on behalf
Embrace deliver a giant building wrap for the iconic department store In the very heart of Chelsea stands Peter Jones & Partners department store. The store is currently undergoing a significant exterior façade refurbishment
Recent Clients
We have previously received permission to work at notoriously restrictive locations including Crossrail & Heathrow Airport. On the retail side of the operation we work with brands like Selfridges, John Lewis & The Lexicon in Bracknell. We work with a variety of businesses on installs of all shapes and sizes, so scale to us is irrelevant; it's delivering a great looking project that matters for all our clients.