You may be interested to hear that Embrace have broken our own record for printing and installing the largest building wraps ever seen in the UK many times over the years. Want to see them? Then read on as we take a trip down memory lane and look at the top five.
1) 33 Grosvenor Place – 3,572 m2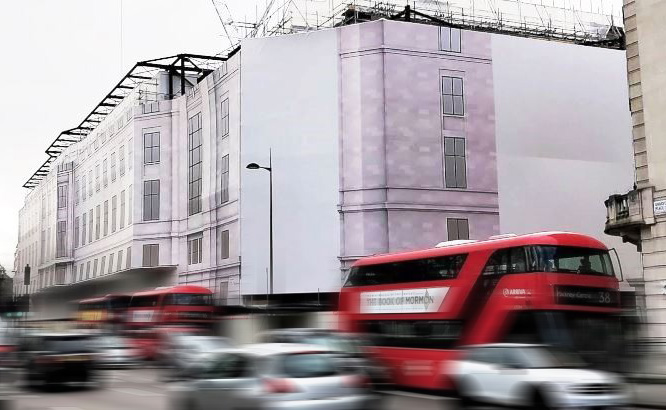 Recently installed at 33 Grosvenor Place, the future home of the Cleveland Clinic London. This wrap covers all four elevations of the building which is just behind Buckingham Palace.
This giant printed banner is the same size as a wall of 80 New Routemaster buses! At the time of writing this remains the largest building wrap ever in the UK by a considerable margin.
2) 55 Colmore Row – 2,445 m2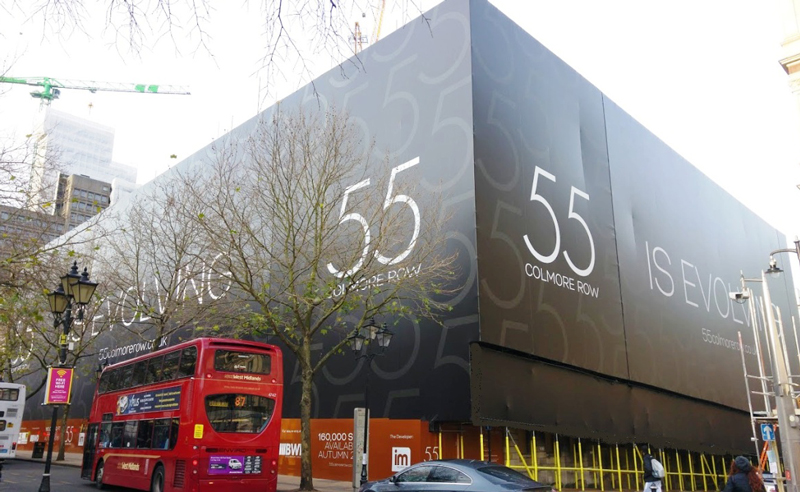 The biggest wrap in the UK at the time of installation was at 55 Colmore Row in Birmingham. Not only a record breaker but when the wrap was due to be removed it then took on a new lease of life by being repurposed to make weatherproof yurt covers.
3) St James Market – 2,200 m2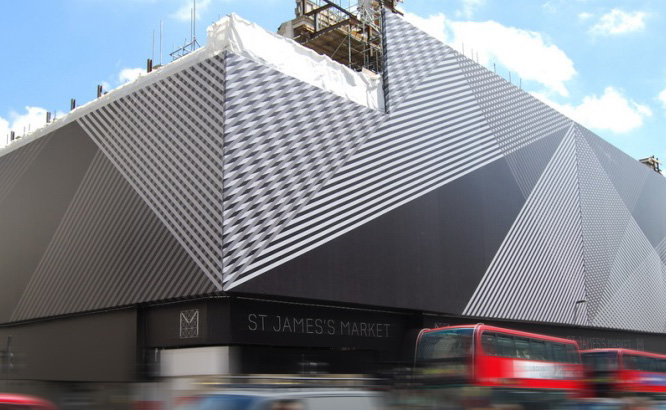 Once again Embrace produced and installed the biggest giant building wrap at the time of installation at St James Market. This 2,200 square metre whopper weighs in at over 1,100 kg and was made using a recyclable form of PVC.
St James Market case study
4) 180 The Strand – 2,200 m2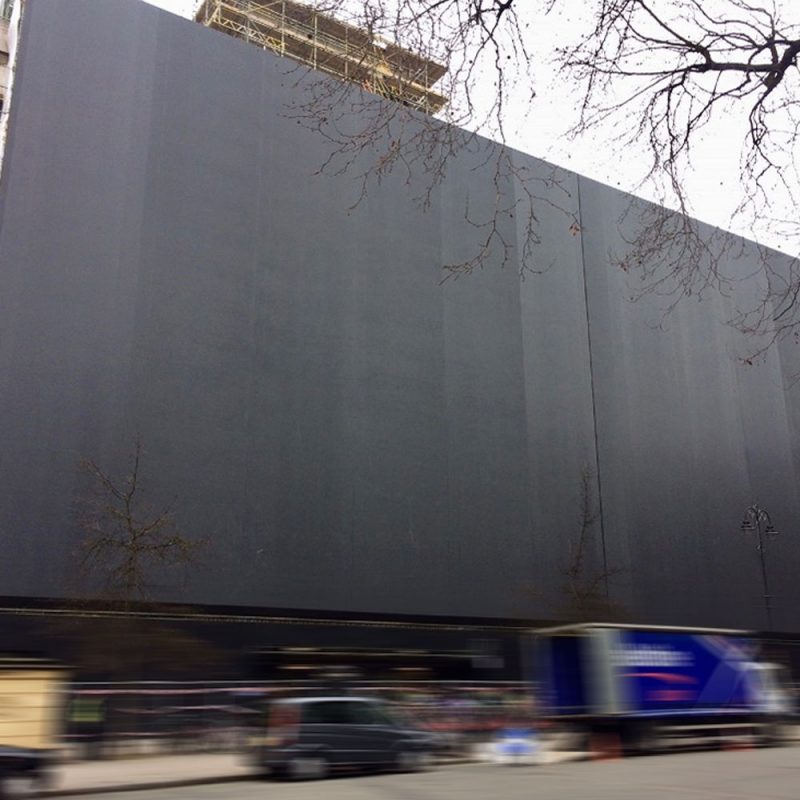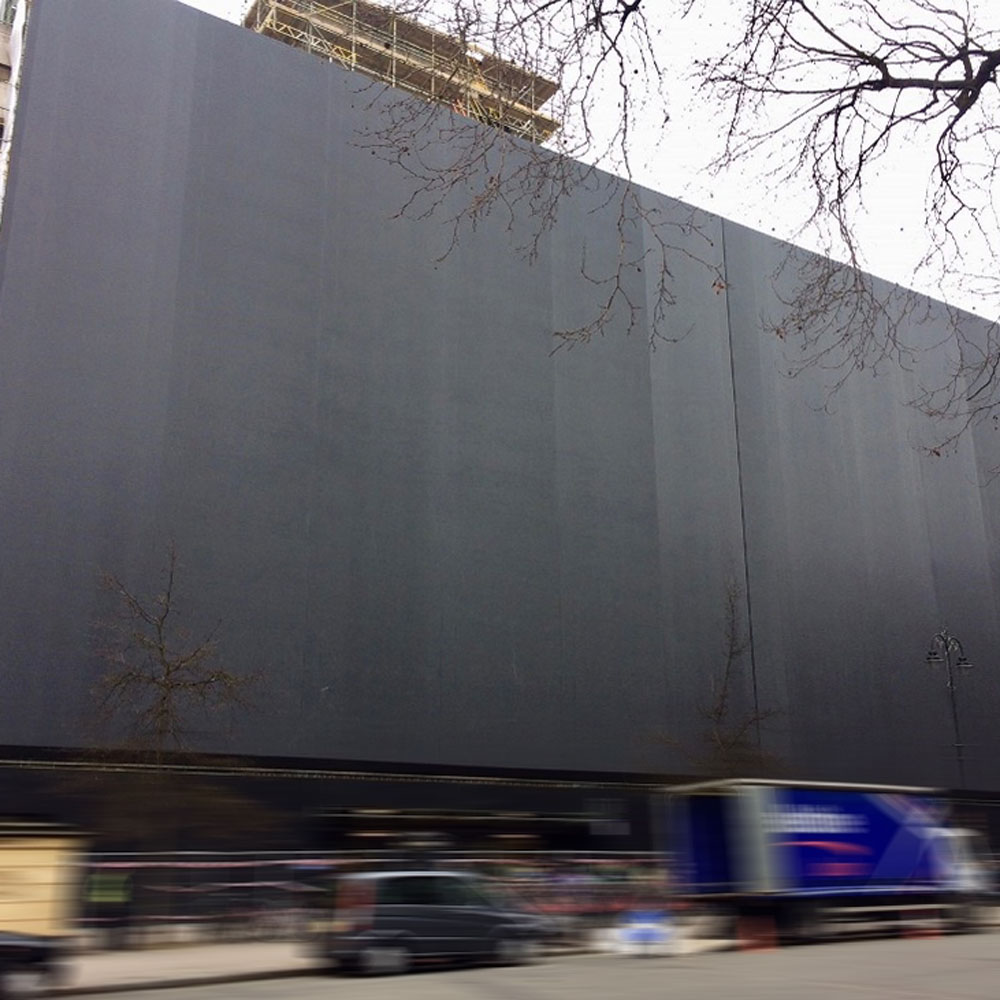 The wrap at 180 The Strand did arrive a little later but is also worth of a mention. The same overall size as the St James Market project this wrap was one of the most talked about looks at London Fashion Week in 2017!
5) Ampersand Building – 1,680 m2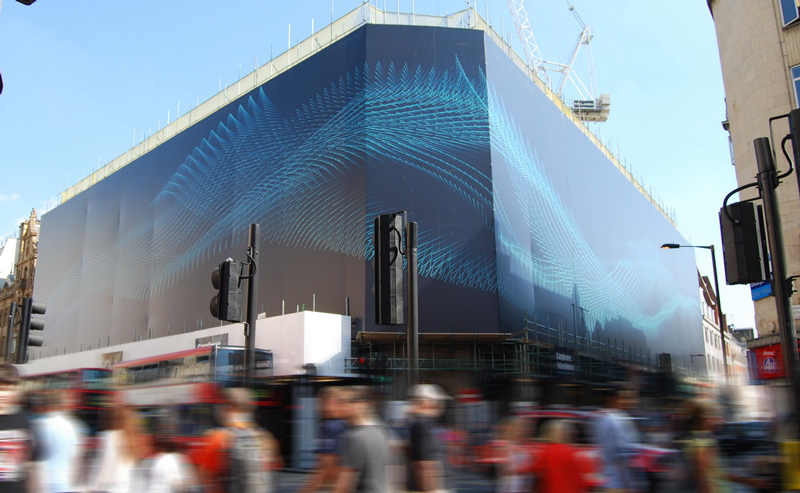 Step back in time to 2013 when we installed this giant wrap on Oxford Street & Wardour Street, one of our most talked about wraps at the time due to the striking design by Tom Hingston Studio.
And for an extra bonus…
6) Capstan House self-adhesive – 1,400 m2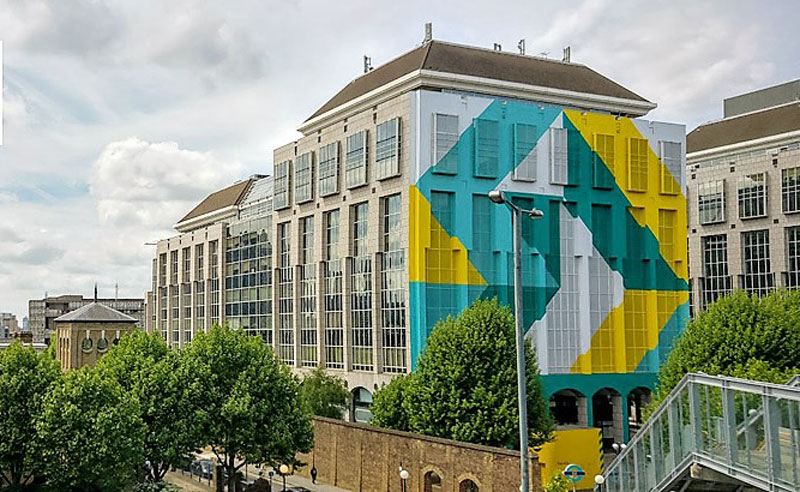 While we are here let's take a look at the largest self-adhesive building wrap in the UK – also one of ours, at Capstan House in the East India Dock Estate in London.