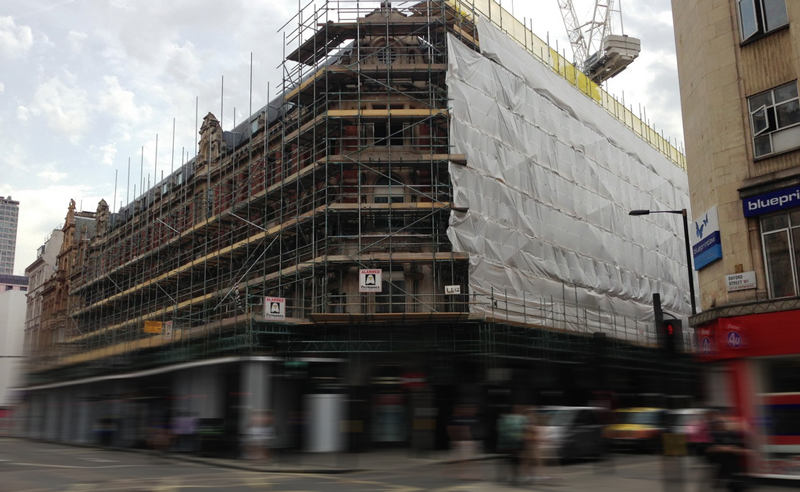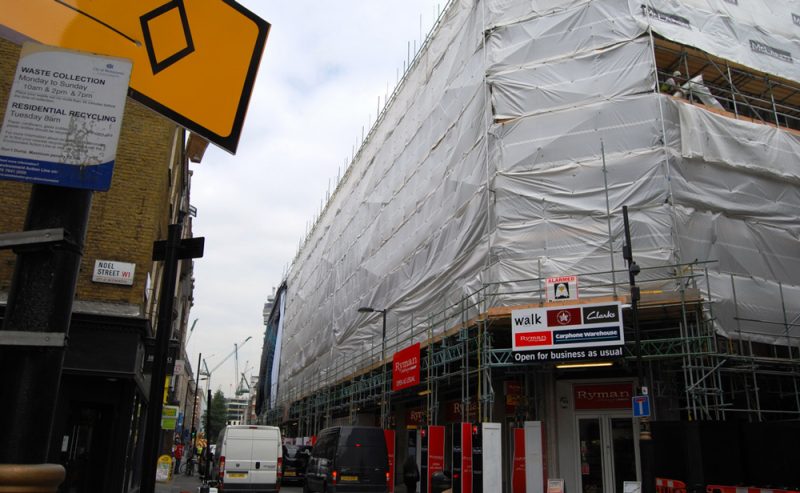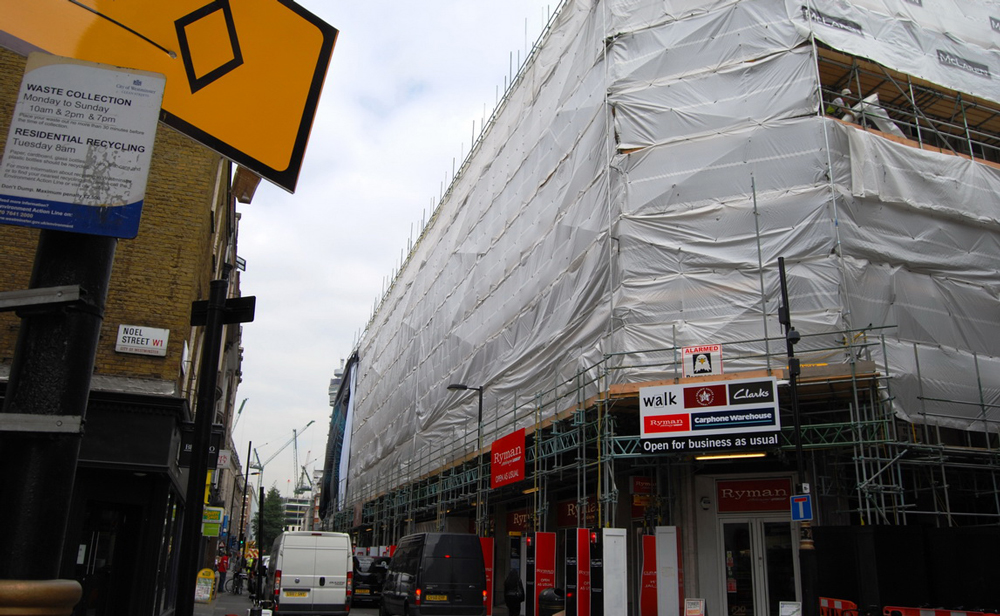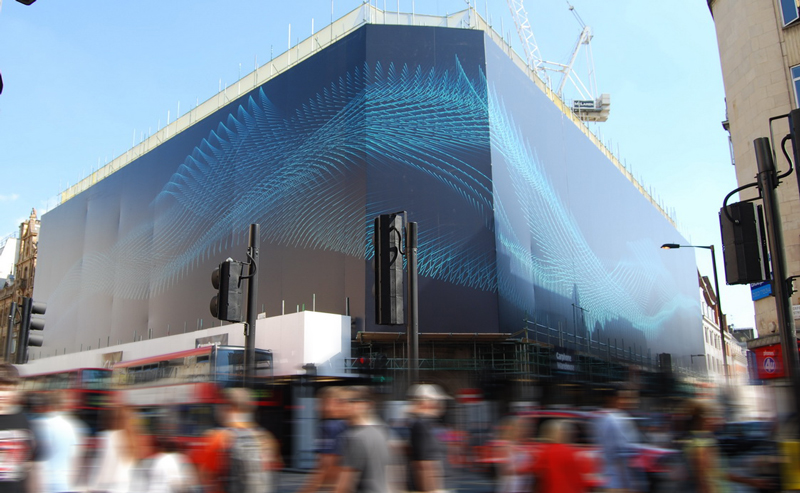 Ampersand Building
THE DEVELOPMENT The Ampersand Building (or simply Ampersand as it is now known) is a stunning office refurbishment in the heart of London's Soho district which has now become known internationally as one of the leading locations for the creative industry. Located on the corner of Oxford Street and Wardour Street there quite simply could not be a busy location in the whole of London and the UK. The offices deliver over 65,000 square feet of premium office space across 4 separate floors. The property is owned by Peterson HK and development was delivered by Resolution Property working with Canmoor Projects.
THE BRIEF Due to the location of the development it was essential to create an aesthetically pleasing wrap to both hide and disguise the works going on behind. But this was not just any kind of challenge – at the time this would mean creating the largest building wrap in the UK and installing it on Oxford Street!
THE SOLUTION Embrace Building Wraps project managed this wrap from initial conception right through to delivery, with design inspiration by Tom Hingston studio. In doing so we had delivered the largest building wrap in the UK at that point in time (needless to say we have also delivered the only larger one too subsequently at St James's Market). The building wrap has two separate elevations – one on Oxford Street and the other on Wardour Street. The total dimensions of the banner itself was 115m long x 15m high and produced in two separate sections with a totally concealed joint, giving the impact of a single banner.
To do this we erected a 316 linear metre perimeter frame in only five days to support the solid PVC banners, which have a total surface area of 1,680 square meters and weighs in at 850kg. The result – an eye-catching statement that simply could not be missed, which created a contemporary environment that was bang on brand and made the building works a local talking point for all of the right reasons in this thriving and lively district.