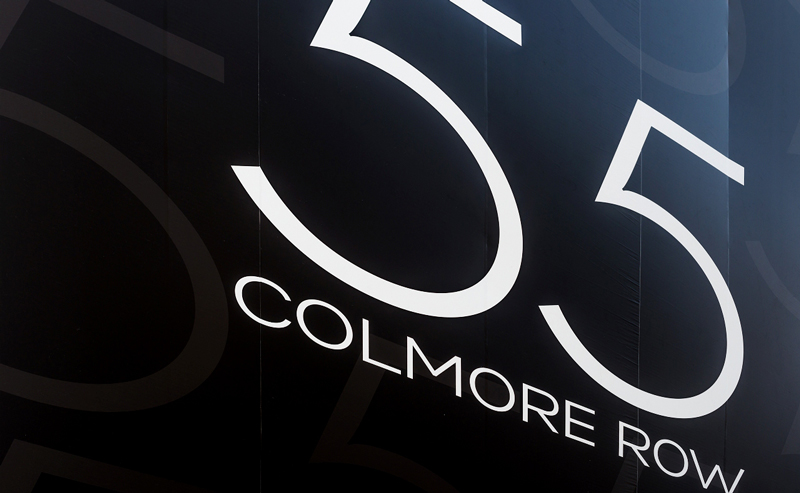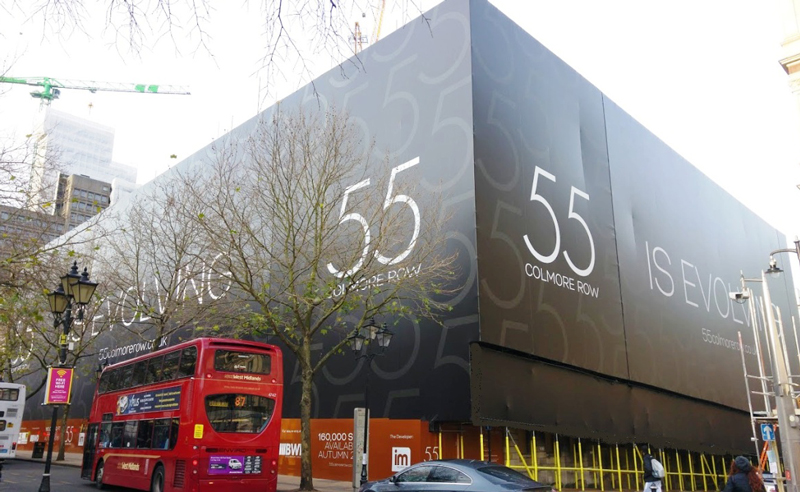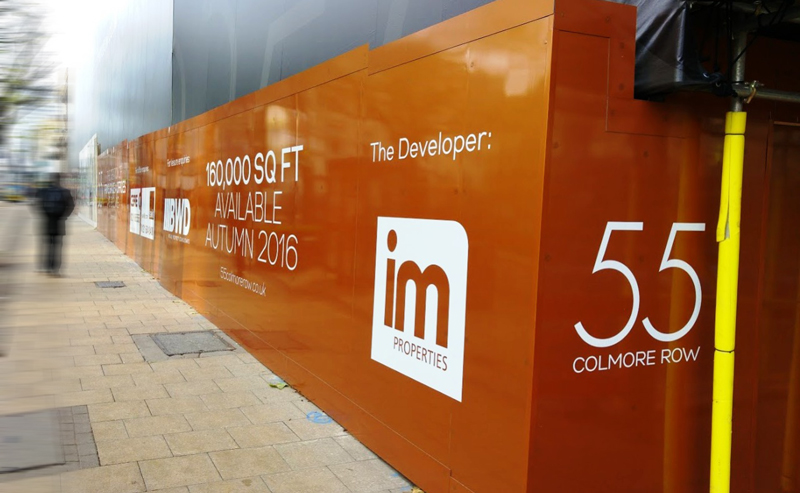 Colmore Row
THE DEVELOPMENT Developer IM Properties are evolving the office space at 55 Colmore Row in Birmingham and creating 160,000 square feet of highly efficient, flexible, prime grade A offices in the heart of the business district. The refurbished space would feature an additional 20% space with two additional storeys added. Colmore Row has a conservation area along with a reputation as a classic example of 19th century design and architecture. The area is anchored by the city's cathedral and surrounded by Victorian buildings. 55 Colmore Row combines five Victorian terraced properties with original façades into a single, prestigious business hub, launching in Autumn 2016.
THE BRIEF As the property is situated opposite the iconic St. Philip's Cathedral our client appreciated the opportunity to effectively create a giant billboard to advertise the refurbished office space, and to ensure the aesthetic of the streetscape was actually enhanced during the works. Additionally our client wanted to create a premium and smart environment for pedestrians passing the building on foot. Great care had to be taken to ensure that the Grade II listed Victorian façade was carefully protected during the works and installation of the banner, and the banner would actually assist in keeping the mess associated during building works contained within the unit.
THE SOLUTION The building wrap produced is the largest in the UK, spanning an outstanding 2,445 square metres across three elevations on Colmore Row, Church Street and Barwick Street. To cover such a large expanse the banner comprised of five seamlessly connected sections, although you would have to be an expert to notice the joins! This was securely attached using 2,500 eyelets to a 468 long custom tube-based frame, offset from the historic façade. The final banner took 80 hours to print and weighs over 1.2 tonnes.
To enhance the project at street level Embrace used printed DiBond® to cover the full 70 metres length of site hoarding. The end result? A transformed streetscape and unmissable marketing space for our client, along with another UK first for Embrace Building Wraps – the largest giant banner in the UK to date.