Some of the finest examples of printed graphics to site hoarding
Having recently completed the installation of a giant scaffold banner and separate site hoarding graphics at the future Museum of London Home in West Smithfield, it feels like a great time to take a trip down memory lane and look at some of the best printed site hoarding graphics.
Advertising hoarding for scaffolding is the perfect way to promote your renovation whilst also disguising the unsightly works behind. By using the durable graphics you can create the most eye-catching impact for everyone passing by at street level whilst scaffolding banners can be used to dress the site above.
Take a look at the site hoarding graphics gallery or read on to find out more about each project.
Museum of London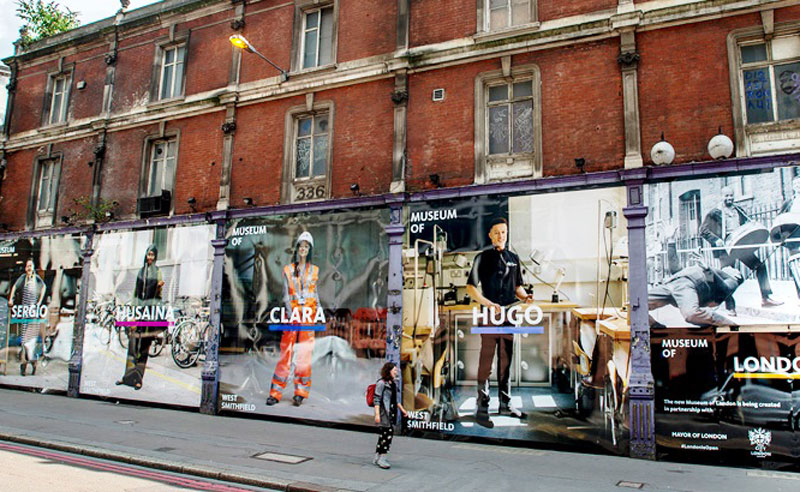 Seven individual 5 x 5 m panels, each unique in exact size and design and accommodating columns, doors and protrusions on the Farringdon Road in London. Durable enough to last 5 years whilst the building works continue.
Capstan House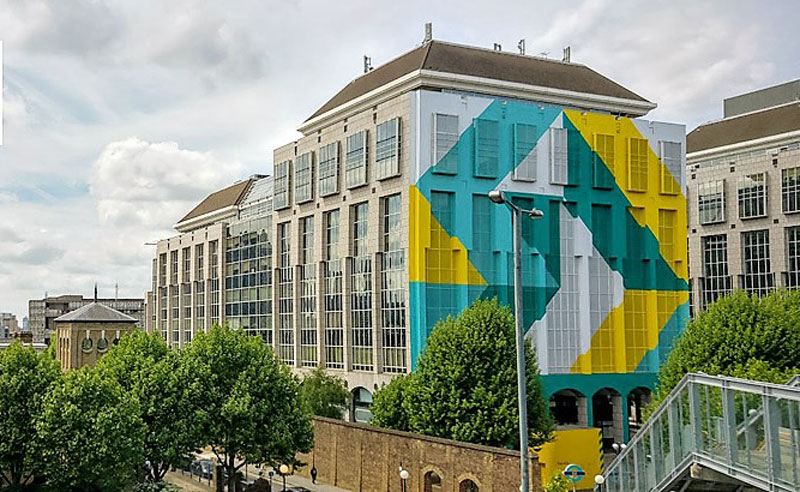 Technically not site hoarding, but we employed the same techniques and materials to disguise an unsightly brick vent structure.
Carnaby x Project Zero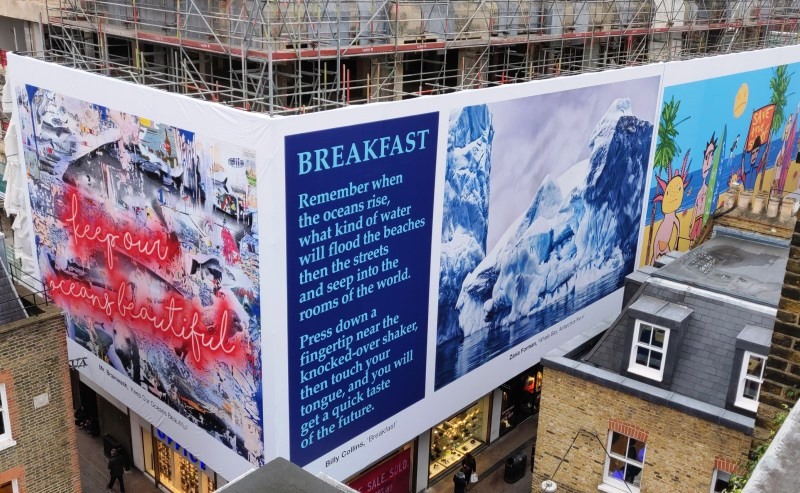 Outstanding 1000 m2 building wrap project in London for Shaftesbury plc. Installation of a giant building wrap covering parts of Carnaby Street, Ganton St and Broadwick Street in central London. The stunning creative features original artwork designs by artists including Boy George and poet Billy Collins.
Carnaby x Project Zero case study
58 Victoria Embankment
Wrapping an unsightly steel façade retention structure facing the River Thames.
58 Victoria Embankment case study
Stanhope Gate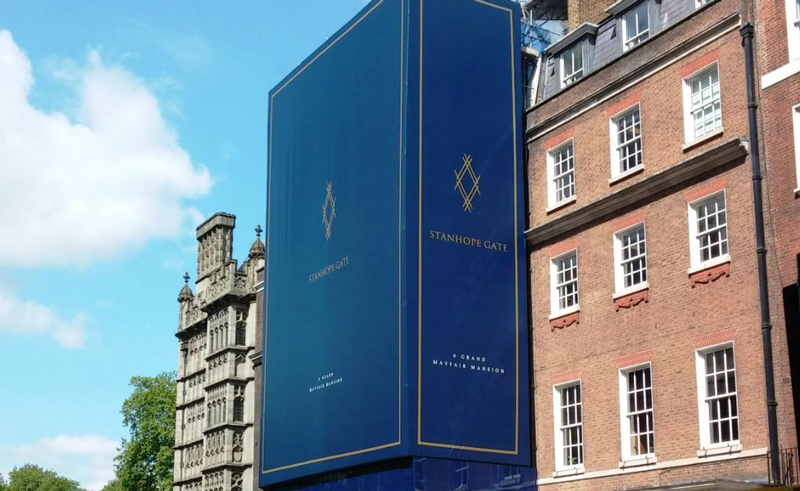 Top quality, high gloss site hoarding graphics covering a grade II listed building in Mayfair.
St James's Market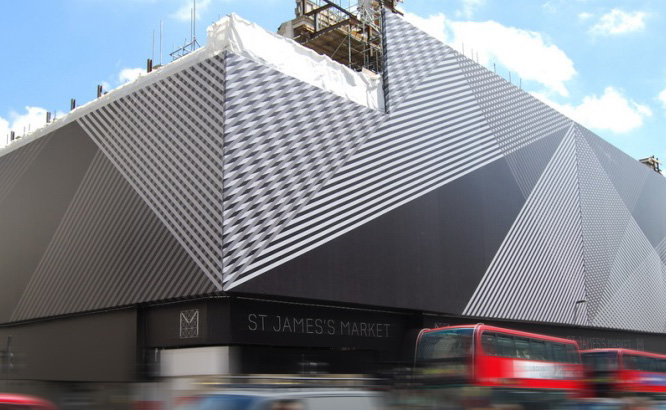 Shielding the 1920s stonework and creating a dynamic visual space demonstrating the scale of the redevelopment.
St James's Market case study
Grosvenor Street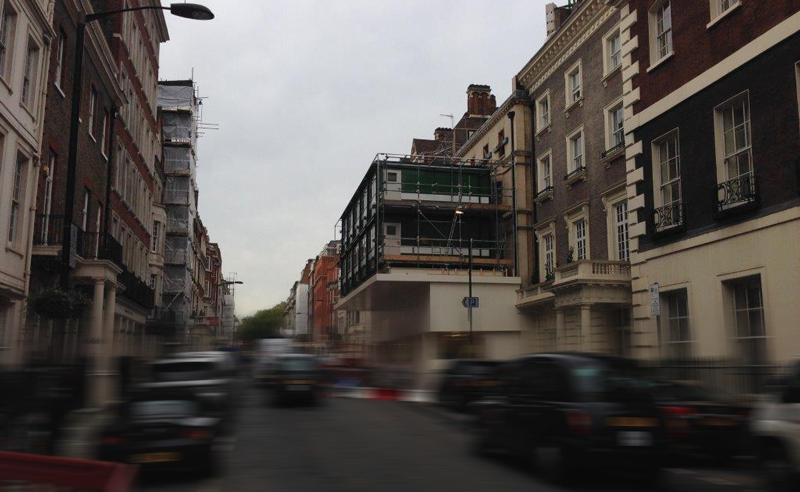 High quality graphics, illumination and even hanging flower baskets at this prestigious Mayfair address.
Princes House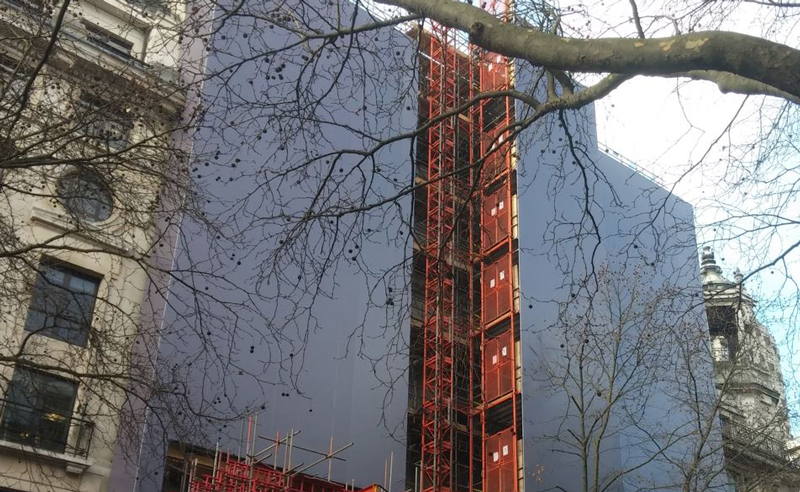 Covering the ply hoarding with printed graphics 8 metres high – triple the usual height and London's tallest.